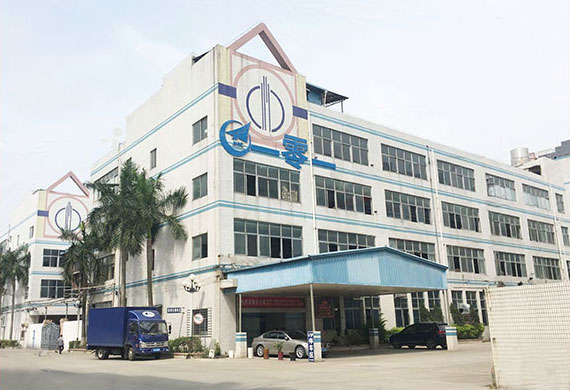 Shenzhen 101 Electronic Technology Co., Ltd., which is a holding subsidiary of Hanzhoung 101 aero Electronic Equipment Co., Ltd., which is a subsidiary of China's Aviation Industry Corp, is now reformed into a shareholding enterprise. The total building area of the company is 12000 square meters, with more than 200 people, including 65% of the total number of college or above, 26 market personnel and 35 R & D personnel, including 2 doctorate, 4 master of chemical engineering, 13 of the Bachelor of electronics, 16 for tooling and technology, 20 of quality management personnel and 20 quality management personnel. More than 100 workers are produced, with an annual sales volume of 50 million yuan.
After years of development, the company has formed a strong core technical ability in the development and production of silicone rubber products, aircraft non-metallic materials and industrial products, and has more than 10 national patents in the field of military and civilian use.
It covers aerospace, automotive, mechanical engineering, household appliances and electronic products. The main production equipment is: 200 tons -600 tons oil press molding machine, injection molding machine, CNC processing center and car / mill / milling machine and other production equipment, the main detection equipment is 3 round measuring instrument, digital projector, rubber wear resistance / life tester, vulcanization tester, tension test instrument, and so on 32 units, the company has a perfect section. Research, production, measurement and testing conditions.
The main qualifications of the company are national high and new technology enterprises, military industrial "four certificates" (weapons equipment quality management system certification, weapons and equipment research and production units three level accreditation certification, weapon equipment approval certification, weapon equipment scientific research and production license certification); ISO9001:2015 (international quality management system) /ISO140 01:2008 (environmental management system) /TS16949:2015 (automotive industry quality management system) and other related systems certification.
Long term cooperation and supporting units in military products
1.2011 years with the China Airlines aircraft Limited by Share Ltd Hanzhoung aircraft branch cooperation, the products are mainly equipped with -8/ transport -9 transport aircraft. In recent years, it has also undertaken the research and development of the key national military transport aircraft transport -20 key projects, and the related products are now produced in mass production.
2.In 2013, it was equipped with the aviation industry Chengdu aircraft industry (Group) Co., Ltd., covering three parts of the main fighter jets of the state and the -10 aircraft parts.
3. In 2014, we carried out research and development docking with China Academy of launch vehicle technology. Now, we have successfully produced batch testing and testing devices and seals for launch vehicles.
4.In 2015, a breakthrough was made in the development and production of space electric hydraulic valve group and space cable components with Sichuan Aerospace Electric Liquid Control Co., Ltd.. The products have been applied to the space field.
5.In the field of national missile and military UAV, the strategic cooperation contract was signed with the aviation industry Refco Group Ltd of Jiangxi in 2016 to cooperate with the research and development of the fuel heater. In the same time, the research and development task of the 660 Design Institute is advancing in an orderly way, and the sample products have been recognized by the military users.
6.In order to ensure the continuous development of enterprises and strengthen the construction of R & D capability system, in the field of military VOC light ion gas detection, the strategic cooperation relationship was signed with Northwestern Polytechnical University in 2017. Using the scientific research platform of colleges and universities and the engineering experience of the enterprises, many technologies have been successfully broken through and the technical level has reached the advanced water in China. Flat;
7.At present, we will gradually strive to develop aviation industry Xi'an Aircraft Industrial (Group) Co., Ltd. and Chengdu Engine Industry Co., Ltd. related products.
Internationally renowned Brand Company in the civil market cooperation
1. Our company has started cooperation with Volvo Volvo Cars North American Automobile Company in 2011. The main supporting products are rubber and rubber ventilation pipe series products for automobile engines. Now it has been supplied in bulk and has become VOLVO Volvo. Qualified supplier of the car manufacturer.
2. Since 2012, our company has started the development of Daimler-Benz North American car factory. The main supporting products are automobile engine seat cushion, sealing ring, hardware iron and rubber parts and front end module, control box and seat support frame. Plastic products, which have been supplied to the company in volume since 2013
3. From the end of 2013, our company has entered the European market. Now we have obtained the corresponding business of BMW Motors through third parties, mainly supporting engine seal rubber products, which have been supplied to BMW through third parties.
4. Since 2014, it has officially cooperated with CNH Industrial (Case New Holland), a large-scale mechanical engineering company in the world, mainly supporting high-pressure tubing products around large-scale engine hydraulic systems.
5. Since 2014, the company has gradually developed the CUBOTA North American market, mainly supporting the hydraulic parts of the harvester/farm tractor power supply system. It has been supplied in batches for nearly 3 years.
6. In 2015, we are currently developing YAMAHA (Yamaha) Motor Co., Ltd., which mainly supplies rubber and plastic dustproof sleeves and motor seals in the YAMAHA motor dustproof system. The related rubber and plastic parts have been successfully mass-produced for two projects.
7. Since 2015, we have been committed to the world's largest sensor supplier TE (Tyco) Group of the United States, now our hydraulic seal series products have been used in the aerospace field.
8. At the end of 2016, our company started the research and development of equipment parts and components in the European bathing industry. Now our company has successfully reached a strategic cooperation relationship with

Thetford BV (Satford) to provide solutions for rubber accessories around the toilet flushing toilet. Since 2017, our company has successfully developed products related to the water supply system for RV and yacht bath series. In this field, our company has obtained a